EUROVISION NEWS WITH ATTITUDE
After a two year break, Azerbaijan is back at Junior Eurovision 2021. Broadcaster ITV has internally selected 12-year-old Sona Azizova for Paris with "One of Those Days".
Scroll down for "One Of Those Days" Lyrics
In August, ITV announced its return to the contest along with the selected artist Sona. The broadcaster started a song selection process in which composers could submit songs until 10 September, after which the entry was internally selected by a jury of Azerbaijani and international experts. 
Sona's talent reaches further than just her incredible voice. Along with the team of Maria Broberg, Fransisco Faria, Martin Wiik, Hampus Eurenius, Javid Shahbazbayov, Sona herself had a hand in the penning of the song – not bad for 12!
Then again, young Sona isn't a stranger to competition on the stage either. Despite her young age, she has already taken part in The Voice Kids Azerbaijan finishing in a very respectable second place.
Firstly, stating the obvious, this girl can sing! You could certainly mistake her voice for someone beyond her years. In fact, the whole package of "One of Those Days" is very mature, understated and classy. It's a classic love ballad, combined with a simple black and white music video starring only our leading lady Sona. Despite half the song being in Azerbaijani, the chorus is very catchy and you will be singing the tune all the way to next year's Junior Eurovision. Plus, the song ends with a satisfying big ol' key change at the end.
Talking to the Junior Eurovision team for their Junior Journals series, Sona explains that she wants "convey the message of love for people, world and peace through the music. I hope to see a better world, one of those days… Oh, by the way, that's the name of my song".
Written and Composed by: Maria Broberg, Fransisco Faria, Martin Wiik, Hampus Eurenius, Javid Shahbazbayov and Sona Azizova
Sona may have come second in The Voice Kids Azerbaijan but will she go all the way at JESC 2021? Let us know in the comments below.

Tom is a professional actor on stage and screen and has loved Eurovision since 1997 when Katrina and the Waves brought it home for the United Kingdom. He is of Polish heritage and also a Polish folk dance instructor and choreographer. Follow Tom on Twitter and Instagram @TomHendryk
People from Azerbaijan can understand Armenian language?? And people from Armenia the Azeri? I know all the problems that they have, but i'm curious about this. Same with Georgia. I was thinking if these countries are like Norway, Sweden and Denmark?? All of them can understand, more or less, each other.
No, we cannot understand one another's language at all.
I just find it jarring that every good comment about her song had a lot of downvotes. Can we just set aside the politics and appreciate the song for once, guys?
Usually I'd like to hear more of the national language, but for me the Azeri language just doesn't sound that good and paired with English it just doesn't go from one language to the other that smoothly. Sadly this might end at the lower end of the scoreboard this month, it's a decent effort though!
Not to me. For me, this song is actually a good mix of Azerbaijani and English compared to their earlier entries. Hope I wont be downvoted by Armenian fans, but I definitely will be
A bit too underwhelming compared to some of the other entries this year, not bad but I don't think it will get a high placing in Paris.
Such a beautiful voice and an amazing song that matches with it. Well done Sona. It's sad to see hateful comments under a kid's song. No place for politics and hatred in Junior Eurovision.
Azerbaijan recruiting Swedes to write their JESC entry, seriously?!
This song is incredible. I can see this winning the jury vote.
I personally love this song, now my votes will depend of the stagings and of the overall performances, because for now I have too much songs I would like to vote for and I can't really choose…
I think this one is better than their latest jesc entries and really love it but i don't see a top5.. because i think top5 will be like this : Armenia , Poland , North M. , Russia and Italy
Maybe Georgia , Ukraine or France could be instead of Italy too , but i am sure about top4
How you can be so sure? You can't know how it will end.
This song is very beautiful and one of my big favorites. Sona has a beautiful voice. She deserves a high position, I will vote for her and I wish her good luck in Paris.
Sad how she has tons of dislikes on YT from Armenians. This song is phenomenal and should easily get Azerbaijan their best result in JESC yet.
yeah, it's a very good song. people need to set personal grudges against entire countries aside when it comes to music.
All youtube dislikes are gone luckily now. no more saltiness under lena's satellite performance or any other act.
yeah , all youtube dislikes are gone but i remember it had 6K likes and almost 5K dislikes. We all know that song doesn't deserve that much
How do you know the dislikes are from Armenians? Even if they are, have you seen the dislikes and comments under current and prior Armenian entries from Azeris? Finally, yes, this is a kid's contest but it didn't stop Azerbaijan from politicizing it by sending EBU their postcard depicting part of southern Armenia (not Karabagh, actual sovereign territory of Armenia) as part of Azerbaijan which was very upsetting.
I wonder why Ron's comment has so many dislikes. Did he say something that is not true?
I think it's just that people are getting annoyed that on every article about Azerbaijan or Armenia, the political conflict keeps appearing in the comments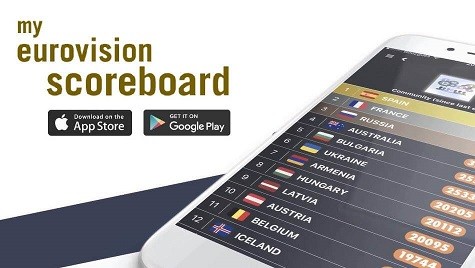 Enter Your Email Below
Overview
Meet the team
Press
Write for us
Input your search keywords and press Enter.